Jean Colebank has been teaching mathematics for over 26 years and has worked as an author, editor and consultant for educational publishers. She holds a master's degree in math education from Bank Street College in New York City.
Sit Down, Little Prince! A math story about Carl Friedrich Gauss is the first in a series of books she is creating to bring math alive for readers of all ages.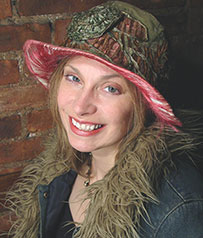 Margeaux Lucas
Illustrator
Margeaux Lucas is an illustrator of many books for children, including the Dancing Dinos series, Regina Persisted: An Untold Story, and Rachel's Roses. She lives in New York. Her work can be seen at www.margeauxlucas.com
Sally Lucas, a retired teacher, has been writing for children for nearly fifty years. Her stories and books have appeared in the United States, Canada, Australia, New Zealand, England and Korea.
Bernadette Kolar is a freelance marketing consultant with over 30 years of experience in the printing and publishing industry. She previously owned a video production company and has developed a variety of educational training programs.